The extensive usage of high-throughput deoxyribonucleic acid (DNA) sequencing technologies opens up new perspectives in the treatment of several diseases and enables "precision medicine". As DNA sequencing technologies produce extremely large amounts of raw data, the ICT costs for the storage, transmission, and processing of DNA sequence data and related information, result to be very high due to the lack of universal standards preventing timely application of effective treatments.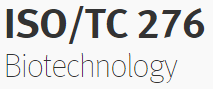 The MPEG-G standard jointly developed by MPEG and ISO Technical Committee for biotechnology standards (ISO TC 276/WG 5) is the first international standard to address and solve the problem of efficient and cost-effective handling of genomic data by providing, not only new compression and transport technologies, but also a family of standard specifications associating relevant information in the form of metadata and a rich set of Application Programming Interfaces (APIs) for building a full ecosystem of interoperable applications and services capable of efficiently processing sequencing data.
MPEG-G utilizes the latest technology to compress and transport sequencing data for complex use cases including:
Selective access to compressed data
Data streaming
Compressed file concatenation
Genomic studies aggregation
Enforcement of privacy rules
Selective encryption of sequencing data and metadata
Annotation and linkage of genomic segments
Interoperability with main existing technologies and legacy formats
Incremental update of sequencing data and metadata
source: mpeg.chiariglione.org
Do you want to know more? Have a look at our Frequently Asked Questions!
In order to better know how MPEG standardization and MPEG-G work, please read our FAQ section
The MPEG-G standard is composed by six parts:

MPEG-G Database
A test set of reference genomic data has been defined to perform tests during the process of standardization, definition of conformance test procedures and other experiments. More information on the MPEG-G database is available here.
Next MPEG meeting
The next MPEG meeting will be held in person on 24th – 28th of April 2023 in Antalya (Turkey). More meeting information are available here.
How to participate?
If you are interested in MPEG-G and the related activities you are welcome to join the open mailing list and contribute to the discussions